Lección Uno: The Truth Will Set You Free!
In last week's lessons learned I told a story of a student that had written on the back of an assignment, "This sucks I'm not doing it at all". This happened on Thursday and I spent most of that evening thinking about how I would address my class the next day. I rehearsed my message and how I would deliver it to my students several times. However, it was not necessary. I started delivering my message to my students and I was immediately interrupted by a students that simply said, "I did it! I'm sorry Mr. McClung".
It turns out that this student checked our class blog for class notes the night before, shortly after I posted my lessons learned, and read the lessons learned post. He knew right away that he had to do something…..so he told his mother, finished his homework (4 days early), and composed a hand-written apology (which is now posted on my classroom wall of fame). After he made this announcement to the class there was no way I could be upset at all with what happened. It automatically lighten the mood of the room and I'm sure made him feel so much better.
Lección Dos: It's Fall In the Midwest….and I'm Not Happy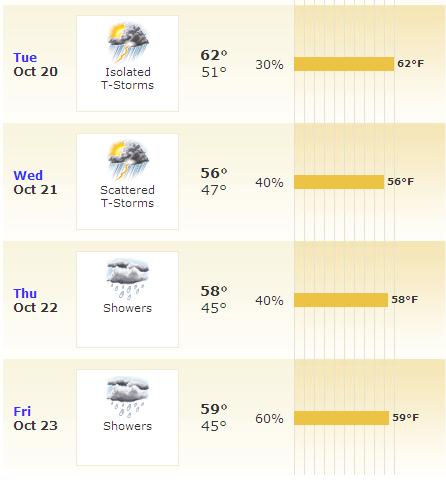 If you were to tell someone that you live in Northwest Arkansas, this time of year the most likely response you would hear is: "oh….it's so beautiful there in the fall!" Don't be fooled by the pretty trees, old man winter is hiding in the shadows patiently waiting to make his move. With lows this Saturday expected to be 30's it's just a little reminder that the cold weather will soon be here to stay. However, when the weather outside is not cold you can almost guarantee that it will be raining……enough rain to make Noah himself smile. After non-stop rain for a week straight and the flash flooding we had last week, right now majority of us here are just hoping for the sun to come out longer than a few hours.
While it may seem like I'm being petty and complaining too much…..well, it's because I am. While fall fades and winter starts slowing creeping, I will not go quietly into the night!
Lección Tres: Pick Your Horse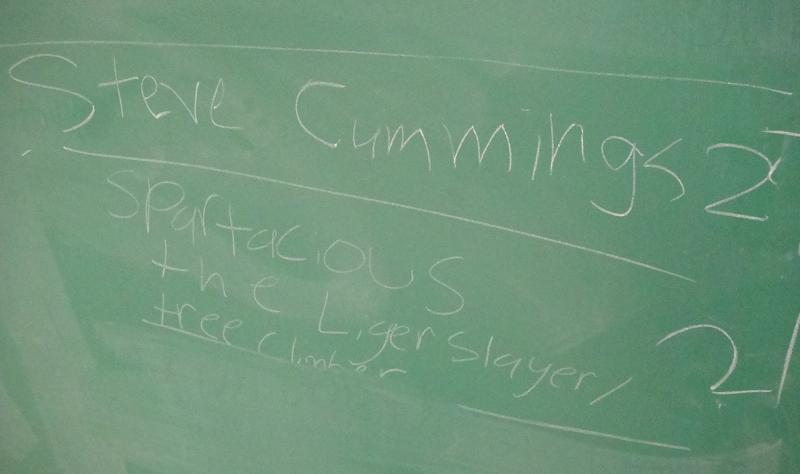 To wrap up our discussions about selective breeding and genetics we performed a two day lab. We concluded or talk by using a formula to find out who had the best race horse and we voted on the best names. I have told my students numerous times that horse racing is all about the creative names, so I had them name their six generation horse from their selective breeding and all my classes voted the best name. The contest was close…..but, Steve Cummings (the horse) edged out Spartacus the Liger Slayer/Tree Climber by a vote of 27 – 21.
Lección Cuatro: Plug Us In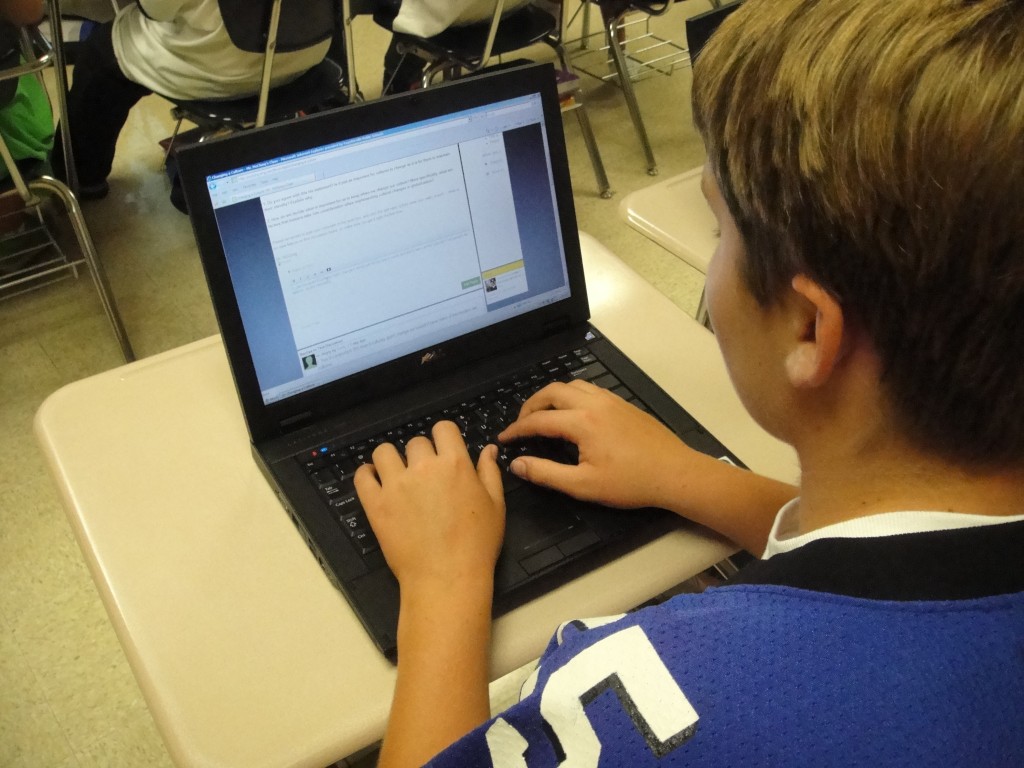 The start of this year has not been a great start for myself and my implementation of technology in the classroom. I have faced several "technology" issues that have often times left me with a defeated feeling and questioning if what I'm doing is right. This week has been a refreshing one in the sense that it has reassured me that there is a use for the technology objectives I'm using.
This week in social studies, we have analyzed various individuals that have changed a government. The assignment was to create a biographical sketch about this particular person. The assignment itself is not original, in fact it is a department wide shared assignment. However, while other students are creating research papers we are creating blog posts to achieve this particular objective…..and students have responded well.
By modifying this assignment to fit the state objectives while covering my own personal technology objectives for my students, it really makes me feel like I'm creating positive change. The fact that I'm able to teach students a modern approach to writing that the skill itself will exceed the material being taught. Ten years from now, students will vaguely remember the impact that Karl Marx had on the communist movement….but I'd like to think that in that time, they will remember the technology skills being taught.
Mr. McClung