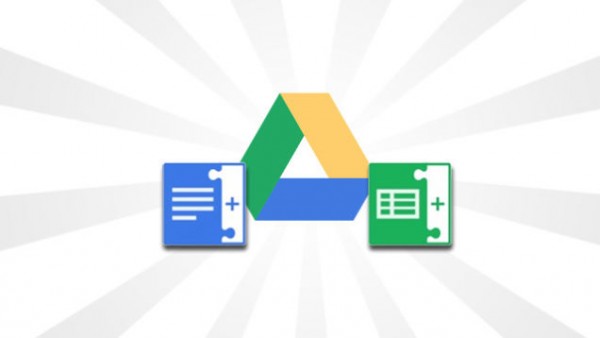 There are no shortage of add-ons when it comes to various applications in Google Drive, but there are several add-ons that are my standard "go-tos" for getting work done. I wanted to share 3 of those applications that tend to reoccur as I lead and attend training sessions on a regular basis.

In my opinion, this is the granddaddy of them all. This is the one add-on that I by far use the most. It proves useful for me because it allows me to generate reports via a mail merge that is pulled from a spreadsheet. This can be used in any situation in which you wish to generate an automated report based on a response sheet. For me the most powerful use of this add-on is through the use of integration with our discipline referral system. It allows me to receive automatic referral reports on the fly and allows my teachers to easily fill out an outline form without the hassle of having to keep up with paper referrals or carbon copies. This add-on is also great for generating canned responses or automated replies to any designed email address.

I discovered Choice Eliminator last year but did not immediately find an application for it as an administrator. It wasn't until this past year that I was saddled with the task of having to create a system for scheduling our parent teacher conferences that I found it's great use. This add-on is great if you are making any time of appointment and will eliminate time slots from the choice menu as they are selected. This add-on is available in Forms and works with sheets to complete this task. A great companion add-on is the RowCall add-on in Sheets. This add-on is a great companion because it helps you separate out responses onto their own sheet based on the response, e.i. teacher's name so that they could go to a tab with only their appointment slots. One word of advice I would offer though is to NOT use this with a large group. It is best if you keep it to a smaller group and runs more efficiently.
Attendance Sorter

One of the more recent add-ons that I have discovered is Attendance Sorter. This add-on allows you to keep a running log for attendance that uses conditional formatting to help display attendance in a Sheet. I have found that an useful application of this add-on is keeping track of professional development attendance. Once all names of possible attendees is loaded into a sheet, actual attendance could be done during the PD session by having participants sign-in with a Form and the attendance sorter does the rest. This could also be used for any type of volunteer or other meetings that might be held.
Mr. McClung