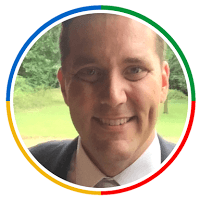 I currently serve as the Principal at Farmington Junior High located in Northwest, Arkansas. Prior to becoming a principal, I served as an assistant principal in Fayetteville Public Schools for 6 years. In addition I have taught at McDonald Country, Missouri and Dardanelle, Arkansas. I received my bachelors in health and physical education from Arkansas Tech University, received my masters in educational leadership at the University of Arkansas, educational specialist degree from Henderson State University, and my doctorate in educational leadership from Arkansas Tech University. I am entering my 13th year in education with 8 of those years being in administration and 5 in the classroom.
Throughout my career in education I have been an advocate for technology integration into classroom instruction. This blog documents not only my experience as an administrator but also my experiences in the classroom and the various technology tools that my students have used over the years. I also am a Google for Education Certified Trainer and the leader of the Arkansas Google Educators Group. My experience with Google has helped me grow my skills professional and help my fellow teachers achieve their technology goals in the classroom.
I encourage all visitor to browse through all of the content and resources that this site has available, and as always, please feel free to leave a comment.
Joe McClung