This guy obviously likes to speak his mind….
Such a large part of my class depends on speaking up and speaking your mind. We constantly have class discussion between myself and the class and peer to peer discussion. In an effort to promote speaking up and having a voice in the classroom I have started a "Speak Up Friday". This consist of starting the class with myself and my students speaking up about what bugs us from the previous week.
I'm constantly preaching to my students about how they need to stay positive, but it is good to have some healthy venting once in a while. We will spend about the first three minutes of class speaking up before we transition into our lesson for the day. I feel that this is a great conversation starter and really motivates the students to speak up more in class.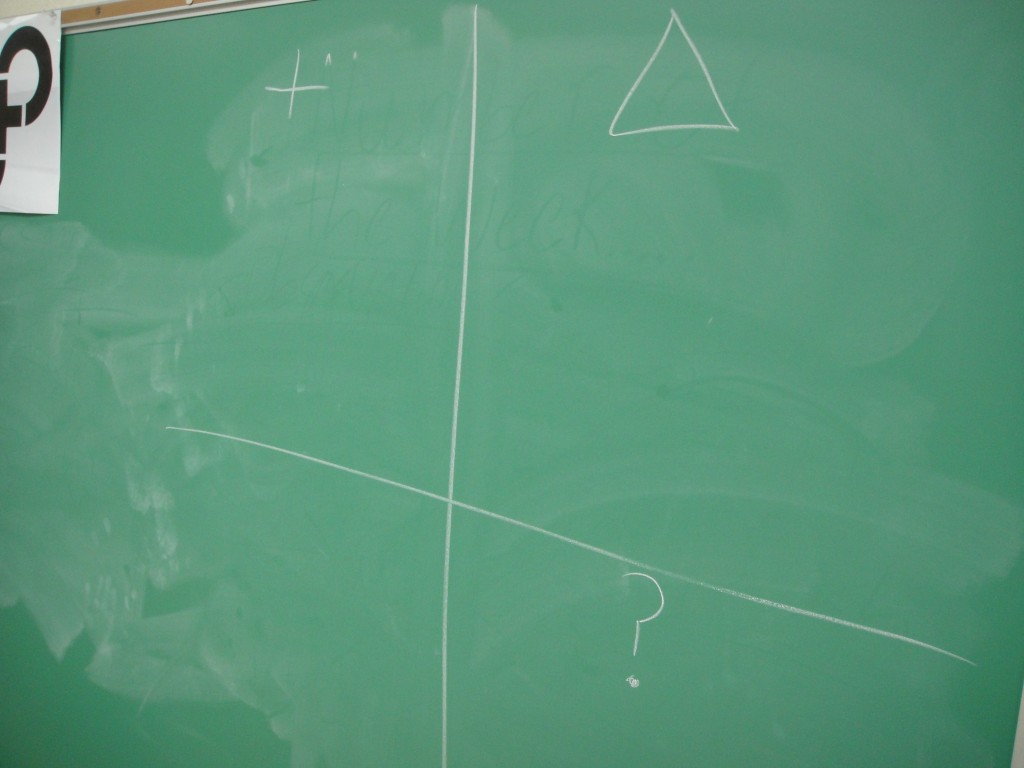 I have also created a "parking lot" in the back of our room. As you can see form the picture above, this consist of having three different areas that students can add ideas or suggestions to. The plus sign area is for ideas/suggestions that students enjoy having in class and believe we should keep in our normal class routine. The delta sign stands for ideas/suggestions that they believe we should change or do away with in our class routine. Lastly, the third section, which is marked by a question mark, is a section in which students put ideas/suggestions that they need clarification on.
I feel like this is a good exercise for students to practice for a couple of reasons. Number one, it gives them a voice that they might now have any other time of the day, and number two it gives them an ownership of their classroom and how they are being taught.
Mr. McClung